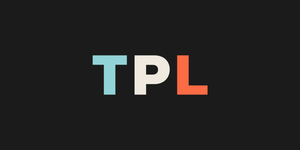 The PRFCT Line Launches a New Brand Family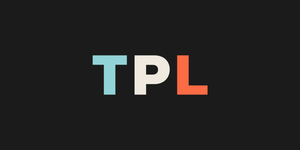 Welcome to my first blog post for The PRFCT Line! Some of you may have noticed that things have been a bit quieter than normal over the past year. I've definitely had a lot on my mind and have been trying to figure out what I wanted the next stage of my life to look like and what role I wanted The PRFCT Line (TPL) to play in it. 
It's been over a year since I decided to leave my 9 to 5 to self-reflect, while placing more of a focus on my own projects and continuing to do freelance work for the type of clients I enjoy working with and getting to know. More on that later. 
When I originally launched The PRFCT Line, my goal was to fill my closet with some local trail shirts that I really wanted to see and own. I started with a small run of Bent Rim (Hilton Falls), Frankenstein (Hydrocut) and Rough Trade (Kelso) t-shirts. I wasn't trying to grow a business, I was just combining my passion for mountain biking with my passion for design. But it turned out that I had some awesome friends who wanted the shirts, too. And they had more awesome friends. I remember how stoked I was the first time someone who didn't even know me bought one. It's a pretty awesome feeling and I still get it today when a stranger buys one of my shirts. I don't think that feeling will ever fade.
The PRFCT Line was always a side hustle or hobby project that I played with outside of my 9 to 5 job, but 5+ years since launching and 40+ designs later, I needed to take a step back and figure out what this thing was going to be moving forward. I love seeing fellow mountain bikers rocking one of my tees and I love putting new designs out there that people want to see, but I was afraid that if I treated my passion more like a business, I might not love it as much anymore, and I didn't really want to lose those positive vibes. 
Last year I launched a new brand by the name of Dundas Valley Trail Co. (recently rebranded as Valley Town Trail Co.) to celebrate the beautiful outdoor area of the Dundas Valley where Tara and I have lived for the past 8 years. Some of you may remember seeing a few of these designs under The PRFCT Line once upon a time. Those designs were not MTB or trail-specific, so they needed a new home for a different audience. I have been busy launching and growing the brand, and have learned a great deal during that process which will affect some of the decisions I make with The PRFCT Line moving forward.
After taking a bit of time off from The PRFCT Line and concentrating on VTTCO, I now have a pretty good idea of what I would like to do with The PRFCT Line and where I would like to see it grow. For this, I am looking back to my original concept for The PRFCT Line while also focusing on some of the opportunities that have presented themselves because of it's existence and the support all of you have shown.
I've learned that I am someone who is unable to just focus on one thing, so THE PRFCT Line will now be made up of three different brands all part of the same family: TPL Bike Mag, TPL Studio, and TPL Apparel (the original TPL).
Celebrating the Visual Side of Bike Culture
When I first started thinking about The PRFCT Line, way before I ever launched my first tee, it was going to be a quarterly online magazine celebrating the visual side of bike culture. Each issue was going to release with a limited edition t-shirt. Then I remembered that I am a graphic designer and not a writer, so I just went with the t-shirts. The idea never left my brain for a second though, as I love being a curator of other people's amazing work. 
Soooooooo, I've created a new Instagram account for TPL BIke Mag that will celebrate the visual side of bike culture (more than MTB) and the creative people and companies behind it. There are so many talented creatives out there who have combined their own passion for bikes and design, and I want to show off their work to the world.
This means that all of those posts you may have seen me share in the past about different illustrators of frame painters will move over to that feed. While it may be starting just as an Instagram account that curates my favourite work, I have every intention to grow this beyond that as I want to celebrate and interview these creatives to get to learn more about them. More to come on this in the future, but please feel free to support this today with a follow over on the gram at @tpl.bikemag!
Working With Clients On Work That Makes Me Happy
One of the positive side effects of more and more people learning about The PRFCT Line has been that individuals, bike shops, and brands have reached out looking for help with cool and exciting projects. And the bonus? All of my clients love bikes! I have had the opportunity to work with bike shops, component companies, YouTubers, and even Pinkbike on two different projects. Who knew that The PRFCT Line would also end up being a bit of a portfolio for some of the work that I do. I am assuming that you can guess where this is going. :)
Under The PRFCT Line, I have decided to create an Instagram account for TPL Studio where I will share more of my own work beyond just the world of bikes. I will also use it as a tool to market and promote myself to potential new clients. TPL Studio will focus on brand story, strategy, and execution, which encompasses many things that I will expand on in a future post when I get closer to launching the website. This will bring all of my experiences and knowledge under one brand. By making it part of The PRFCT Line family, I will aim to attract more of the types of clients that I want to work with, which is why I originally left my 9 to 5 to begin with. Follow @tpl.studio over on Instagram to stay in the loop and support me in this adventure.
A Renewed Focus on The PRFCT Line You Already Know
The PRFCT Line will continue to be an online shop that focuses on celebrating MTB culture and the trails we love to ride, with a sprinkling of other things from time to time. While this is what The PRFCT Line has always done, I will be doing this with a renewed sense of passion, and a new mindset that will help me look at this as more than just the side hustle that is started as. There are still so many amazing trails out there to celebrate, and new people getting into the sport every day.
I have created a simplified logomark to represent The PRFCT Line family so that I can more easily use it for all of the projects I have in my head and plan to hopefully do in the future. It also makes it easier for me to present the three brands to you as one unified family, each with its own primary colour. Of course, I would love it if you followed all three, but you can pick and choose based on what interests you the most. 
While I know that the time off meant no new trail tees for many of you who have been following this journey for a while, it really helped me focus and develop my vision for the brand, and it was important for me to renew my passion for what I was doing. I sometimes bite off more than I can chew, but I am always up for a challenge and this is the start of my next one.
Sign Up For The TPL Newsletter
As part of this next phase, I am going to commit to launching a more consistent newsletter to keep everyone up to date with what is going on. I think I've only ever sent one in total. One of the first things you will hear about is a presale coming up for a new design or two so sign up to stay in the loop! 
A Huge Thank You
I want to send a big thank you to everyone who has supported The PRFCT Line by purchasing a tee, helping spread the word, or sharing your ideas with me. It really means a lot to me. The best thing about launching The PRFCT Line has been all of the people I have met through this project, and I continue to meet more awesome people all the time. This has made it all worth it and I can't wait to see more of you on the trails.
If you made it this far in the post, thanks for taking the time to read this. :)